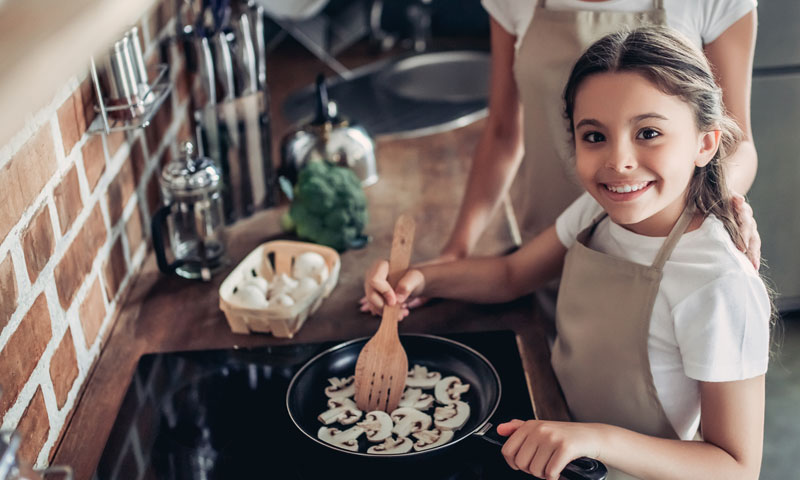 Comparing home warranty coverage is tough. You'll need to find just the right plan to cover your unique home.
The limitations of your home warranty coverage can also be confusing. Luckily, once you have the right plan chosen, submitting a claim and fixing the problem is easy.
What is home warranty coverage?
Home warranty coverage is protection from paying the full repair or replace cost on appliances and home systems, according to your contract.
If an appliance is covered by a home warranty, your home warranty provider will coordinate sending a repair technician to fix the mechanical problem. Once you have a home warranty contract with coverage, all you need to do is submit a claim and then your home warranty provider will help coordinate sending the right technician.
Home warranty coverage comparison
There are many home warranty companies to choose from with a variety of coverage options. When it comes to Select Home Warranty, we have three main options and additional add-ons to compare. Here's our home warranty coverage comparison, and see our home warranty plans for your options.
Bronze: Gain home warranty coverage on the main appliances in your home. This includes coverage for your clothes washer, garbage disposal, refrigerator, oven, microwave oven, cooktop, dishwasher, and clothes dryer.
Gold: Gain home warranty coverage on the main systems in your home. This includes coverage for your heating system, water heater, plumbing system, ductwork, cooling system, and electrical system.
Platinum: Gain home warranty coverage for all of the main appliances and systems in your home. This combines both the Bronze and Gold plans.
There are a few parts of the home you might not know can be covered. Add-ons include coverage for your septic system, pool, spa, roof, well, second refrigerator, sprinkler system, and more. These can be optionally added onto your Bronze, Gold or Platinum plan so that you cover all the most essential areas of your unique home.
Home warranty coverage limits
Home warranty coverage applies to mechanical damage on your home appliances and systems. The age of your appliance or system doesn't matter when purchasing coverage.
Be sure to have all maintenance records available for when the technician arrives. At the time of your appointment, you will also owe a modest service fee on that day.
When choosing your home warranty plan, make sure you find coverage for all essential parts of your home. If your lawn is a very important part of your home, you'll want to include sprinkler system coverage, for example. Some limits are specified in your terms and conditions.
Home warranty HVAC coverage
The home's cooling and heating systems are the most popular areas of the home for home warranty coverage. Depending on where you live, the climate can reach dangerous temperatures and searching for an HVAC home warranty is common sense.
The HVAC system is essential to the comfort of your home, and downtime can be very difficult to endure. Select Home Warranty is here to shield your home and your wallet from costly repairs and replacements so your home is back to normal again.
Home warranty plumbing coverage
The second most common system homeowners seek to cover is the plumbing system. When your toilet is backing up and you're unsure of the problem, Select Home Warranty will send a repair technician to fully assess the problem.