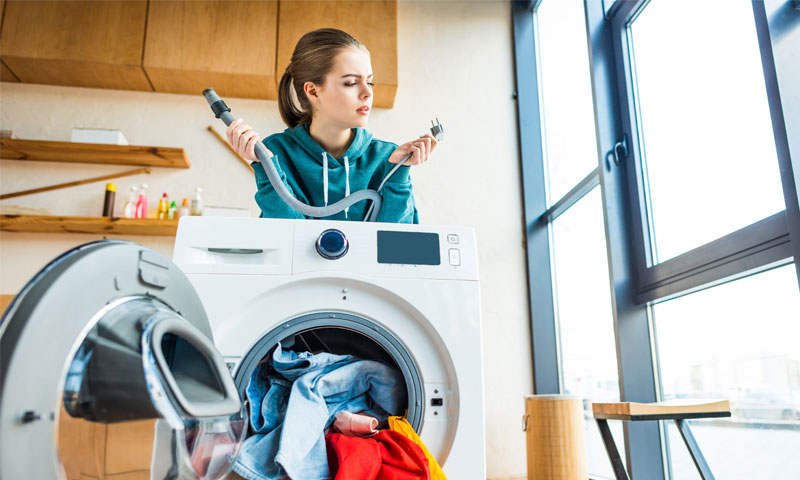 The average cost of a home warranty comes down to three factors: your warranty's scope, the monthly payment, and your service fee.
Before you purchase a home warranty, it's important to weigh the costs and to understand the value you're receiving. The point of purchasing a home warranty is to save money down the line and prevent yourself from dealing with a major headache.
When a major appliance or system breaks, you're able to make a claim on your asset and the home warranty company will coordinate the solution. This means getting you in touch with the right service technician and covering the damage according to your warranty.
Home warranties can be a huge relief to busy families. Home warranty coverage is worth it because not only do you purchase coverage for your home's important appliances and systems, you're also purchasing peace of mind.
Consider these three important factors when considering how much a home warranty costs.
Home Warranty Costs: 3 Factors
1. The scope of your coverage plan.
Your coverage plan can include appliances such as your fridge or oven, but also your home systems such as plumbing and heating. The cost for a plan to cover one aspect or both will vary, so understand how much of your home you need covered and the difference in costs. This will be the main factor to determine how much your home warranty costs.
Select Home Warranty also offers optional additional coverage for minor home appliances and systems. You can gain home warranty coverage on your pool, sprinkler system, well pump and more.
The size of your home is also a factor when signing up for a home warranty, as well as the location of your home and the type of home. How much a home warranty costs will start with how you select the scope of your plan.
2. Your monthly or yearly payment.
Home warranty contracts cost between $429.99 and $499.99 for the year. This can be broken down to between $36 and $42 per month.
With Select Home Warranty, a plan covering both appliances and systems comes to $499 per month with free roof coverage. When billed yearly, you receive two additional months free and you can take advantage of our discount codes offering up to an extra $100 off.
The monthly payment or one-time payment is the main expense you will factor into how much the home warranty costs.
3. The day-of service fee.
When the day comes and your lawn sprinkler stops working or your laundry machine stop spinning, it's time to call your home warranty provider.
All home warranty companies require payment of a flat fee during your visit from an expert technician. Select Home Warranty requires a $60-$75 trade service call fee depending on your location. This fee isn't factored into how much the home warranty costs and is expected on the day your technician arrives.
So, how much does a home warranty cost?
The lowest cost for Select Home Warranty is $36 per month with a $60 service fee on the day of your visits. For comparison, the average cost to replace or repair your refrigerator can reach $500!
We stand by our two-year consecutive award for the Best in Service by Home Warranty Reviews in 2017 and 2018, and we were named Best in Nationwide Coverage by The Balance in 2018.
Rather than worry about costly appliance and home system breakdowns, use home warranty coverage for peace of mind and a simple way to bring your home back to order.