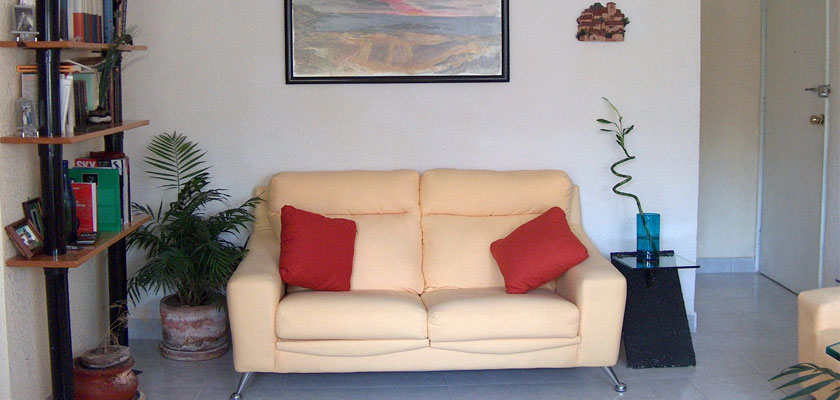 One of the top challenges homeowners face when taking care of a house is simply organizing it. For many, appliance maintenance is hidden behind a mountain of other tasks. Start your to-do list with de-cluttering the busiest parts of your home. This way, you can finish up with maintenance of your home appliances and systems.
To keep your home in order and its systems functioning properly, follow these tips on managing the busiest parts of your home.
1. The living room.
The living room is typically the highest trafficked room in everyone's home. When you have guests over, this is almost always the first stop, so it's important to give yourself peace of mind and keep it orderly. The easiest area to focus on is with the junk drawer or a similar lost and found pile.
The reason why we use junk drawers is to have a central location for missing things that we can always rummage through as a last resort. If you've put down your keys, the mail, or your pen, there's likely a specific place in your house where all of these miscellaneous things can gather.
Instead, replace your junk drawer with smaller individual spaces to intentionally put those things, such as a hook on the wall for your keys, a drawer for the mail, or a cup for your pens. The most important part of organizing is to create habits for yourself that build muscle memory.
Another living room tip is if your couches, coffee tables, or end tables have space underneath, consider getting flat and wheeled storage units. Storage units can be used to store books, pillows, board games, and seasonal decorations. If you have children, storage under the furniture can be a fun a location for toys. Of course, you can also use a plastic bin in the corner of your living room.
2. The kitchen.
For some kitchens, the only way to clear space is to purge unnecessary items. Over the years, you've likely collected several mismatched styles of plates, bowls, and glasses. It's also very easy to collect excess plastic cups. You might spot rusted forks, knives and spoons as you're going through your old dish sets, too. Getting rid of these items will save you plenty of cabinet and drawer space, and you might find that once there's more space in your cabinet, you can even hang items off the door from the inside.
The last resort for increasing your kitchen space is to add more shelving. For as much wall space you have, there can always be more shelving to fit anything, from spices to decorations. You can even add magnets to plastic racks to add shelving to your fridge.
3. The bathroom.
One way you can make the biggest impact on saving space is to keep all dirty laundry in one place. Try a tall and narrow laundry basket lined with an inner bag so that you can carry it out easily to the washer and dryer.
Don't be afraid to get creative when hanging your towels. You can use hooks, or you can try something new depending on your space, such as a metal wine rack with the towels rolled up or a shelf with the towels stacked.
If you're still tight on space, try the same technique from the kitchen and add shelving to areas above the door, above the toilet, or beside the shower. Use the new shelving to make room in your medicine cabinet by moving your first aid kit to its own location.