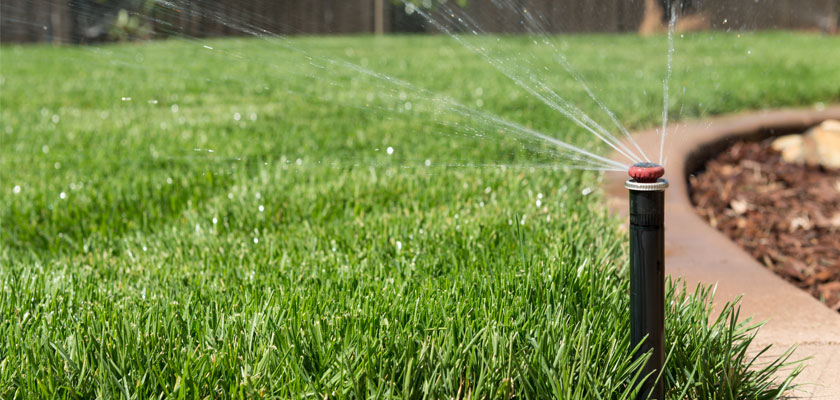 When you gaze across your lawn, the thought might occur: "Is it time to water my grass a better way?"
For those of us who invest in our homes, the outside can be just as important as the inside. Sprinkler systems make a big impact on the aesthetic around your home, especially if you've planted fresh flowers and laid down grass seed. You might find that your efforts were wasted if you're unable to water your lawn and garden properly.
If you're experiencing a mechanical problem with your sprinkler system, Select Home Warranty can repair or replace it according to your home warranty plan. Not all home warranty companies offer coverage on sprinkler systems, so if you don't already have coverage, get your free quote with Select today.
How Often Should You Replace Your Lawn Sprinkler System?
How long is the life expectancy of the average sprinkler system? This system can last up to 20 years, but you'll likely experience minor breakdowns every 3-10 year, depending on how much you invest in the quality of your sprinkler system. You should also be sure to inspect your sprinkler system as least once a year.
Common Solutions to Fix a Sprinkler System
The cost to replace your sprinkler system can run upwards of $100. When the seasons change for colder weather, be sure you turn the water valve off to the outside. This is a common problem that can cause issues with water pressure and breakage along the lines.
When you try to identify the problem with your sprinkler, it may come down to components in individual zones, or the problem could be with a more central component. These are the usual components of a sprinkler system:
The Water Meter
The Backflow Prevention Device
The Valve Box
The Controller
The Sprinkler Heads
The most common problems are minor and involve the sprinkler heads. Unlike the most important mechanical components of your sprinkler system, the heads are exposed and can easily be tampered with.
Turn your sprinklers off and take these steps to check for minor problems:
Check for clogs in the filter or nozzle of your sprinkler heads. Dirt can easily get trapped here, so use tweezers to clear clogs.
Check for leaks around the sprinkler heads. A cap may be loose or there could be damage from unusual pressure on the sprinkler head, such as from a lawn mower.
If you do find the sprinkler head needs replacing, be sure you find the correct size for the piece as not to over-water or under-water your lawn.